Wireless Temperature Monitoring System
Delta-T Alert System
Safer Wireless Temperature Monitoring System
Delta T Alert Overview
Delta T is a wireless IoT solution for rapid deployment of temperature sensors used to monitor HV, MV, and LV assets. It has minimum interference with existing systems and is used to aid in the expansion of Condition Based Maintenance Programs.
Depending on the application the system can be configured to a network gateway with over 230 sensors connected to each gateway, the units are small and can fitted nearly anywhere. In most projects 20% to 80% of cost and time goes into cabling, with Delta T Alert there is no cabling needed.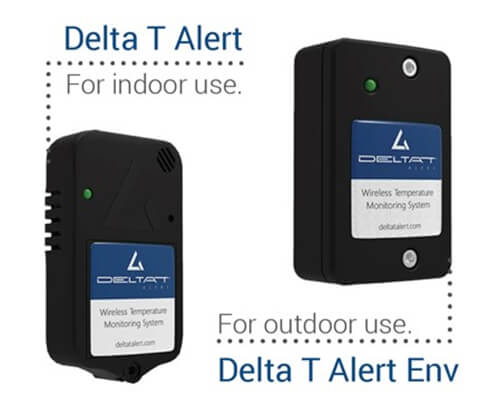 What is "Differential Temperature"?
Typical temperature measurement systems and sensors monitor single points of temperature such as the internal temperature of an enclosure. Though this sensor will provide the temperature of the unit, it will not be able to show whether deviations in the enclosures temperature were caused by faults or by environmental conditions.
The IRISS Delta T Alert sensor monitors both ambient and enclosure temperature to create a delta, which allows you to determine whether a sudden rise in temperature was caused by changing environmental conditions or by components within the enclosure.
As ambient temperature rises, so will the temperature of the enclosure. By monitoring both values, high temperature trends become noticeable resulting in more accurate readings and alarm notifications.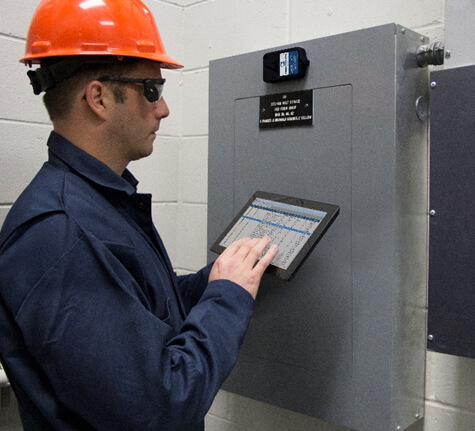 The Delta T Alert Difference
Even when accounting for ambient and enclosure temperatures, these readings can still be influenced by other factors. The enclosure itself may heat up due to a fault, causing the ambient sensor and the air around the enclosure to rise, masking the true problem by raising the apparent ambient temperature.
To counter these conditions the Delta T Alert system uses the "Room Ambient" by finding the lowest ambient between sensors in the same location to provide a common baseline to determine the sensors delta temperature.
With this feature, combined with ambient and enclosure temperature values, the system provides a constant reference for the condition of the monitored equipment.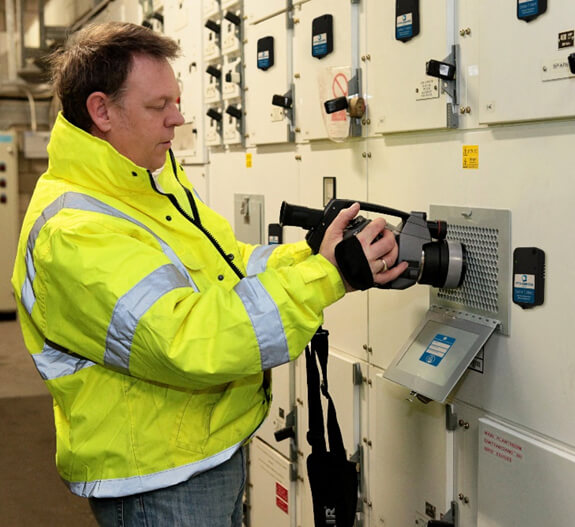 What happens when an Alarm is given?
The Delta T Alert System will send out an Alarm once a predetermined temperature alarm level is breached, this alarm will be as a local audible alarm on the device itself, an alarm on the maintenance computer system running the Delta T Software and also as an email/text message direct to the maintenance team..
The maintenance team access the equipment to inspect the internal components using IR and other equipment, however the problem with this type of equipment is that it is sometimes impossible to inspect the internal components due to restrictions caused by design or because of safety concerns.
It is now that the inspector would use another EMSD such as IR Windows or ultrasound ports to see what the cause of the alarm is, and determine the severity of any fault….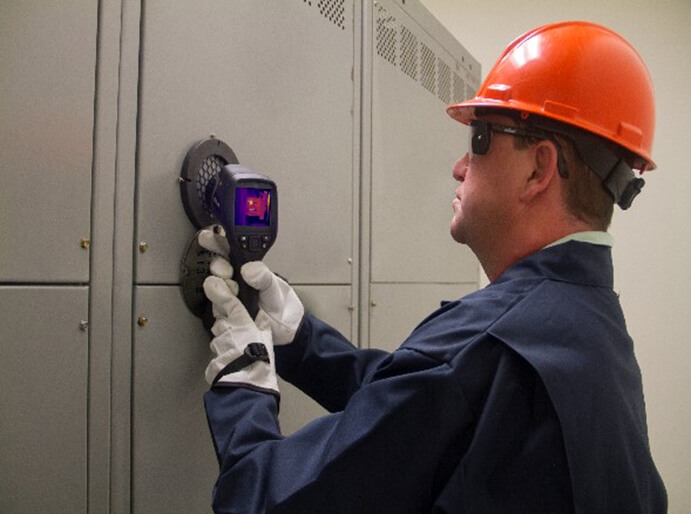 Delta T Alert Key Features
Low Cost early warning system of potential equipment failure

Wireless mesh network communication via z-wave

300' range from sensor to gateway increased with mesh networking

230 sensors per gateway

Up to 10 gateways per system

2-3 year battery life with 3 x AA standard batteries

Standard 8x per day data collection

Software resides behind customer's firewall

Customized alarm levels with email alerts

Custom reports and export to existing BMS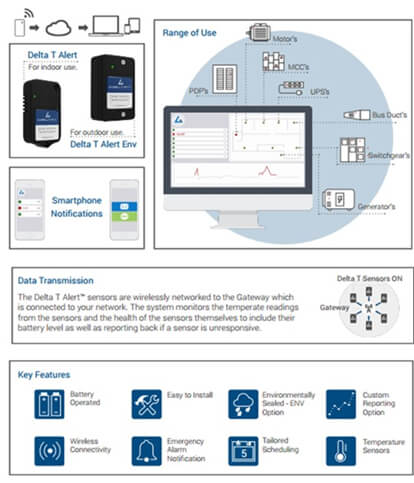 Specifications
| | |
| --- | --- |
| Wireless Technology | Z-Wavetm 5th Gen. |
| RF Range | Up to 90m |
| Back up Channel | Yes |
| Battery Life | 18-24 Months |
| Real Time Clock | Yes |
| Over The Air Updates | Yes |
| Daily Scheduled Reports | Up to 8 |
| On Demand Status Report | Yes |
| LED Indicator | Green, Red, Yellow |
| Operating Temperature | -40℃ to 85℃ |
| Temperature Reading Accuracy | +/-0.5℃ |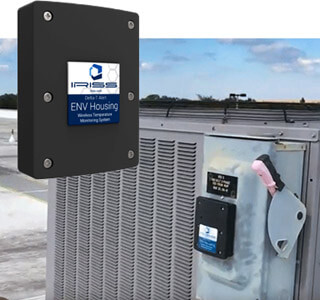 Recommended System Requirement
| | |
| --- | --- |
| Operating System | Windows 7 or Higher |
| Processor Speed | 1GHz |
| RAM | 2GB |
| Free Hard Disk Space | 10GB |
| Display Resolution | 800 × 600 or higher |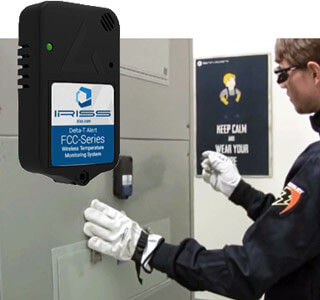 Screen shot of PC based software showing status of all sensors including battery level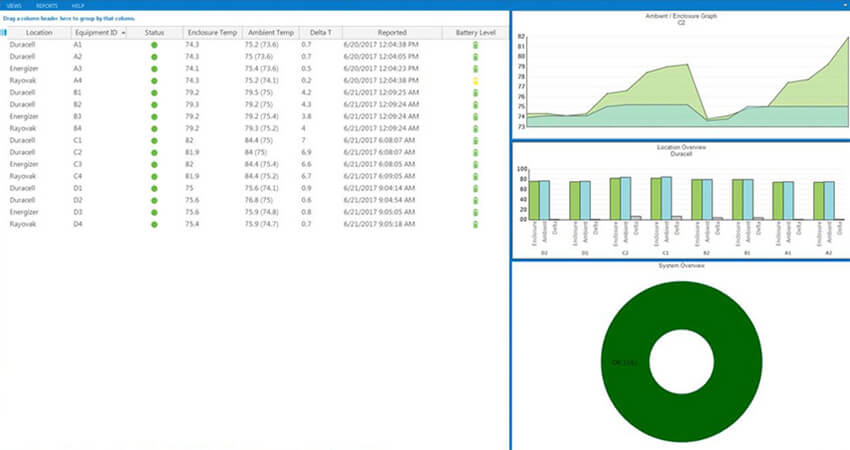 Screen shot of PC based software showing the configurator for scheduled reporting and notifications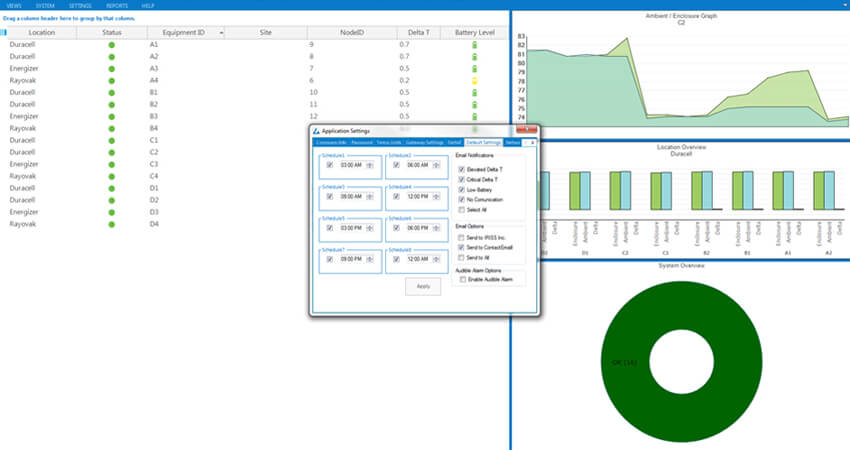 Screen shot of PC based software showing the a graph used for trending analysis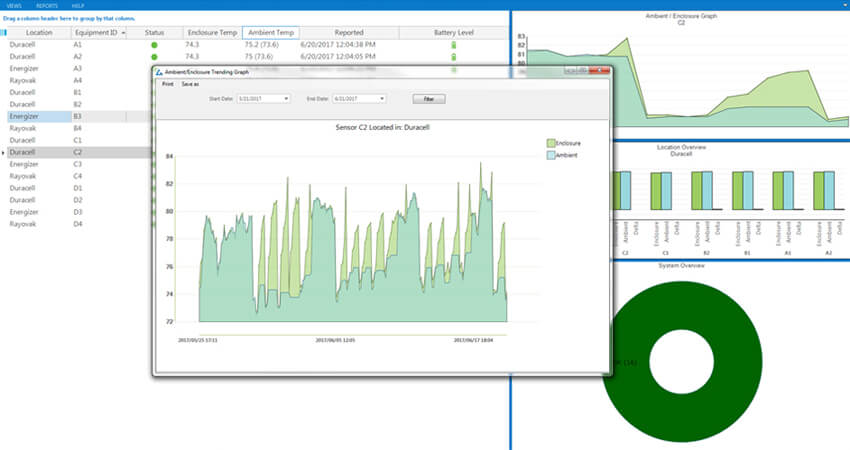 Customize Your IRISS Maintenance Inspection System